May 22 – 24, 2006Opening hours: 10am – 7pm
Dubai World Trade
Centre

Welcome to Toy Fair 2006!
THE 2005 MIDDLE EAST TOY FAIR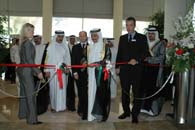 The 2005 event took place at the Dubai World Trade Centre and was opened by his Highness Sheikh Hasher bin Juma Al Maktoum. Exhibitors participated from more than 30 countries including Germany, Italy, France, Spain, Netherlands, UK, Greece, Thailand, China, Taiwan, Hong Kong, Turkey, United Arab
Emirates, Qatar, Jordan, Philippines, Lebanon, Malaysia, Australia, Saudi Arabia, Korea, Egypt, India, Syria and Brazil.
The show featured many national pavilions including the German Toy Association who returned to the event for their fourth time in 2004 with an excellent pavilion of leading names.
Ms Mele Hassold, German Toy Association stated, "The Middle East Toy Fair 2005 was a great success for the exhibitors of the German Pavilion to cultivate existing contacts and prepare new business connections in the Middle East and the surrounding region. Our participants are very satisfied with the great organization and the profile of the Toy Fair and we are looking forward to returning again in 2006."
Ms Cinzia Forlani, ASSOGIOCATTOLI, Italy said, "We are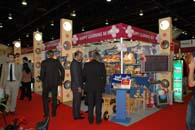 delighted at the result of our first time participation at the Middle East Toy Fair in Dubai. The most important factor for the Italian companies participating in this exhibition is the broad regional visitor
spread, which offered good opportunities to establishing contacts with all the Middle East market."
Mr. Vicken Setrakian, The Party Centre, Dubai commented, "The Middle East Toy Fair 2005 was a successful platform for the Party Centre to Launch our Amscan and Anagram brands in regional markets. We had the opportunity to meet a number of serious regional business people from various trade segments. We view this show as integral part of our marketing activities for the Middle East."